Cinven acquires European web host One.com for undisclosed amount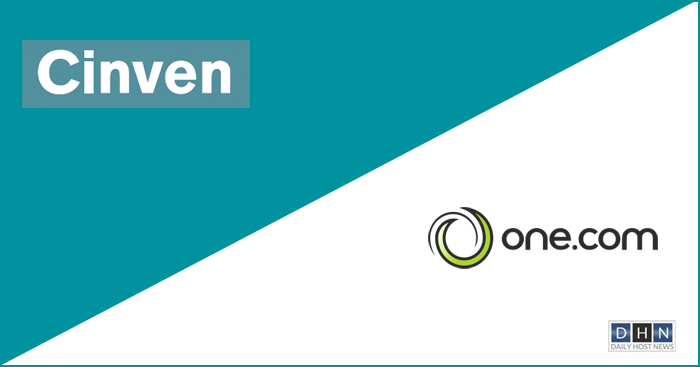 Leading web hosting services provider, One.com, which has more than one million customers globally, is getting acquired by the private equity firm Cinven.
Founded in 2002, One.com is based in Europe and serves domain names and web hosting services to small and medium businesses to customers all around the world, with a focus on Northern Europe.
With an increasing number of small and medium enterprises establishing their presence on the web and using web applications, the web hosting market is growing at a vast pace. One.com is a renowned company in this industry with a huge customer base globally. This opens a door of opportunity for Cinven in the hosting industry.
Another reason for Cinven's investment is the attractive business model of One.com that generates high recurring revenues, and strong cash flow. The private equity firm can accelerate the growth of One.com with acquisition.
"We have more than 15 years' experience in web hosting services and are today one of the leading companies in Europe in the sector. The pride we have in our achievements to date is matched by our growth ambitions for the future and, in Cinven, we have a partner whose expertise in the sector and financial resources can support our compelling growth strategy," said Jacob Jensen, founder and CEO of One.com.
It is not the first time that Cinven is investing in a web hosting company. In August 2013, it had acquired HEG (Host Europe Group) which was also a leading provider of web hosting services in Europe. Cinven experienced significant profits with platform investment in HEG. In January, Cinven eventually sold HEG to its strategic partner GoDaddy.
"We are very excited to invest in One.com alongside Jacob. It is a high-quality business with an attractive brand and scalable technology platform, operating in a market with structural growth drivers. This is a subsector we know well through Cinven's successful investment in HEG in Fund 5, continuing to invest in both the organic growth story and targeted acquisitions," said Thomas Railhac, Partner at Cinven.
Also read: Top 6 reasons free website hosting is a mistake
The companies didn't reveal the financial terms of the deal.