Diadem Technologies joins hands with Plesk, to offer Plesk panel integrated hosting services in India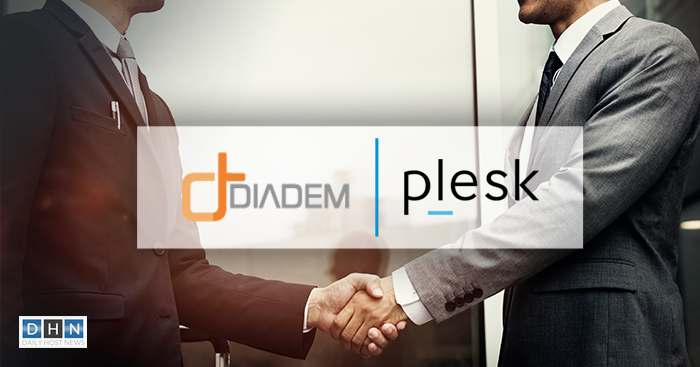 Diadem Technologies, India's leading cloud service provider, providing cloud, dedicated and hybrid hosting solutions for clients across the globe, announced a partnership with Plesk, the leading Server, Website and WordPress management platform, proven on servers, sites, apps, hosting and cloud businesses. With this partnership, Diadem Technologies will make Plesk powered hosting services available to its customers.
"With Plesk powered hosting services, Diadem Technologies will be able to deliver out of the box, value-added services to their customers. We are very pleased to partner with them for the quickly growing Indian marketplace and we look forward to a long-lasting partnership," said Nils Hueneke, Plesk CEO.

Also read: Web Werks announces partnership with Plesk to offer fully integrated hosting services across India

"With the robust Plesk management platform, we aim to provide our customers with the ability to manage their apps, websites, servers and technologies using a single and secure user interface. This will help them get rid of redundant and time-consuming website and security management tasks," said Hriday Biyani, Co-Founder and CEO, Diadem Technologies Pvt. Ltd.
This partnership will be empowered by ZNet Technologies Pvt. Ltd. as ZNet is the distributor of Plesk licenses in India.

Also read: CloudLinux announces distribution partnership with ZNet Technologies