Expert Blog: COVID-19's Impact on Data Centers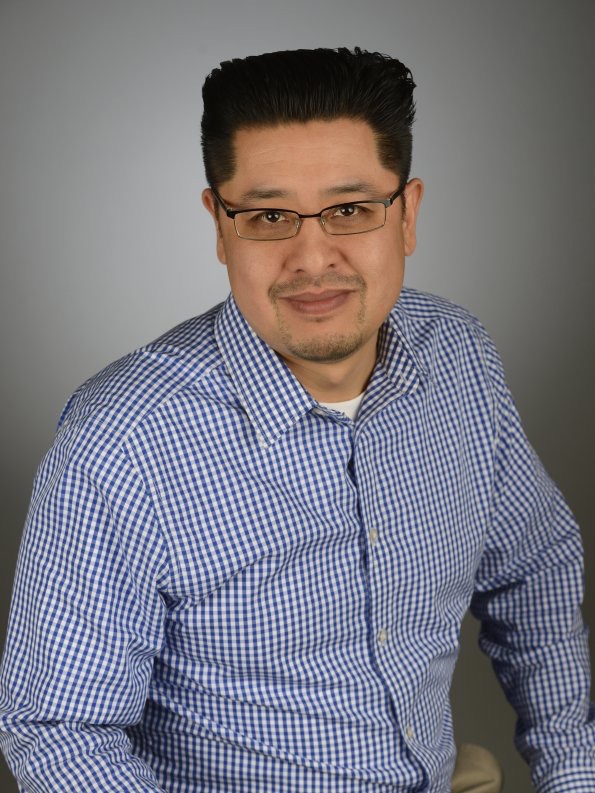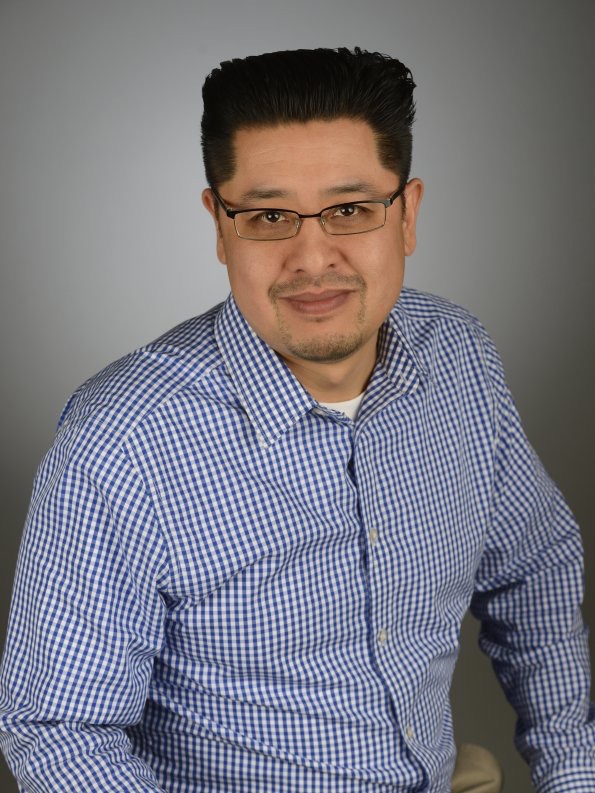 "The COVID-19 pandemic is causing a spike in the utilization of data center resources. Organizations need to ensure mission-critical systems are running, power capacity is available for those systems, and redundancy is clear," said Herman Chan, President of Sunbird Software.
The COVID-19 pandemic presents an unprecedented health and economic challenge, and as organizations focus on maintaining operations, data centers are key to keeping things running smoothly.
Author: Herman Chan, President of Sunbird Software.
With social distancing and stay at home orders in effect, much of our global workforce and students are now working and studying from home.
All interaction with the outside world has been driven online, and data centers are the backbone supporting increased internet traffic, offering collaborative software for businesses, and maintaining data security.
How COVID-19 is Impacting IT Organizations
The pandemic has caused a dramatic spike in the utilization of server compute, storage, and network resources, and data center managers are tasked with maintaining uptime and availability to continue providing the services the world desperately needs at this time.
Microsoft saw a 775% increase in use of cloud services in Italy and robust increases in regions that have enforced social distancing or shelter in place orders.
Google's Hangouts Meet had day-over-day growth consistently reach 60% in March and its daily usage reached 25 times more than January's levels.
Facebook saw time in group calling increase by over 1,000% month-over-month in Italy, and total messaging increased by more than 50% in many countries hit hardest by the virus.
Verizon reported that online gaming traffic on their network surged by an unprecedented 75% in one week.
AT&T's ANIRA VPN saw customer connections surge by roughly 700%.
Zoom reached more than 200 million daily meeting participants, a dramatic increase over its previous record of 10 million.
Netflix's users are increasing—57% in Italy and 34% in Spain—and the company has had to reduce video streaming bit rates in Europe to be able to continue service to its larger audience. viewership.
Walmart's Grocery app experienced a 460% growth in average daily downloads as consumers flock to online shopping services.
Akamai, a major content-delivery, cloud, and service provider, reported a 50% increase in internet traffic compared to average.
The world's internet exchanges are seeing record levels of network traffic. DE-CIX Frankfurt reported a new all-time peak of more than 9.1 Terabits per second.
Increased work from home is driving historic bandwidth consumption. US consumption during business hours is up 41% and users are each expected to consume 460 GB per month going forward.
– blog continues below the image –


Data Center Best Practices During COVID-19
Data center managers are often prepared for various disasters such as power outages or extreme weather events, but COVID-19 has put them in unchartered territory. Uptime Institute created an advisory report (PDF) to help them mitigate business risks to their infrastructure and services. The data center best practices to get through the pandemic include:
Adapt existing response plans. Instead of starting from scratch, existing emergency and disaster recovery plans can be adapted to fit the current situation.
Create a tiered response strategy. Implement a three- to five-level response plan with tiers of escalation. Identify what actions need to be taken for each level and what circumstances would trigger an escalation. For each level, describe the impact on the business, data center operations, and service levels.
Clean data centers more frequently and more deeply. Data centers tend to be fairly clean, but you may need to reevaluate the frequency of cleanings as well as what materials and procedures the cleaning crews use.
Establish workplace health protocols. Avoid contamination and infection by using non-contact thermometers during access procedures, having shift-changes that allow staff turnover at a distance, sanitizing biometric hand and finger readers, and creating a cleaning checklist for staff.
Safeguard supply chains and stress test VPNs. To be prepared for a range of potential issues, have a plan for supply chain disruptions, fill fuel tanks, defer nonessential maintenance if possible, and ensure you have a good VPN to enable safe and secure remote work.
Restrict travel and create reserve teams. Reduce the risk of transmitting an infection by restricting travel between sites. Consider setting up two shift teams where one is at home for two-week periods. Designate key reserves who only come to the site if absolutely needed.
Make the case that your data center is critical. Have a plan that documents to government and health authorities the criticality of your data center operations, the consequences to your customers if there is an outage, and the steps you're taking to keep staff safe.
Engage with management. To ensure plans are actually implemented if necessary, keep management actively involved in the plan-making.
DCIM Software Ensures Uptime and Availability During the COVID-19 Pandemic
The COVID-19 pandemic is causing a spike in the utilization of data center resources. Organizations need to ensure mission-critical systems are running, power capacity is available for those systems, and redundancy is clear. Now is the best time for data center operators to have Data Center Infrastructure Management (DCIM) software for remote management and monitoring of their data center infrastructure. DCIM provides maximum uptime and availability via:
Data center health tiles. Improve uptime and capacity utilization by tracking the current status of data center infrastructure with easy to understand green, yellow, and red tiles with the ability to drill down to see the details.
Health floor map dashboard. See real-time, color-coded data center health for at-a-glance- views of health conditions in the data center.
ASHRAE cooling compliance chart. Avoid hot spots and overcooling with psychrometric cooling charts to keep cabinets in the recommended environmental ranges.
Failover reports. Understand which cabinets are in danger of exceeding redundancy thresholds and power capacity of all equipment supporting cabinets.
Circuit breaker state change. Improve time to restore a rack PDU to service by being the first to know when a circuit breaker has tripped.
Temperature sensor thresholds and alerts. Know before bad things happen with data center temperature monitoring that ensures a safe environment for IT equipment.
Remote outlet control for switched rack PDUs. Test and other non-production servers can be powered off during non-peak hours to conserve power.
Remote email alerts. Get up-to-the-minute notifications about what's going on in the data center.
Sharing views to improve WFH collaboration. Break down organizational silos with shared dashboards and team views that encourage information sharing and collaboration.
Automated measured temperature and power reports for your manager. Give management visibility into the data center with shareable, personalized dashboards.
Data Center Trends During the Pandemic
The COVID-19 pandemic will create or accelerate a number of trends for enterprise data centers. Some likely outcomes in the short term include:
Increased colocation to avoid costly constructions and hardware installations.
More incremental projects to add critical power capacity at existing facilities.
Cloud migrations to reduce upfront hardware expenses and provide fast speed-to-market.
Restricted access to facilities that strikes a balance between public health concerns and urgent on-site visit needs.
Increased use of third-party managed services for hardware installations, network optimization, edge deployments, and security due to access restrictions.
Additional purchases of circuits from telecoms and interconnection-focused colocation providers to improve network utilization.
Limited layoffs due to the mission critical nature of data center operations and the already low staff levels.
How IT Organizations are Responding
During times of crisis, there is still positivity to be found as people and organizations show their support for one another. Data center professionals around the world are working together and sharing information on how to best navigate the pandemic. They are coordinating best practices on how to limit infections, decontamination routines, supply chain issues, security of utilities, and operational matters. Plus, the data center and IT industry has stepped up in many ways to help the world get through the COVID-19 pandemic.
Sunbird Software offered free PowerIQ data center power monitoring software to hospitals and healthcare organizations to ensure non-stop mission critical operations.
Google made the premium features of its workplace video chat tool free for customers.
Microsoft offered a free Office 365 E1 trial license.
Alibaba offered medical personnel advanced cloud-based technology applications.
Kaspersky announced free availability of its security products for medical organizations.
Adobe provided free at-home access to Creative Cloud to students and educators.
Comcast made its Xfinity Wifi hotspots freely accessible for everyone and upgraded customers to unlimited data along with AT&T, Sprint, and T-Mobile.
Udacity offered free tech training to workers laid off as a result of COVID-19.
Zoom removed meeting time limits from its free service for schools affected by the pandemic.
Slack provided free upgrades for teams working on coronavirus research, response, or mitigation.
Salesforce was made free for emergency response teams, call centers, and care management teams for health systems affected by coronavirus.
Mailchimp offered free accounts to groups sending critical public health information about COVID-19.
Conclusion
COVID-19 has driven all interaction with the outside world online, and we need data centers more than ever to support the increased demand for online services to get us through the pandemic. The data center industry has stepped up to meet the challenge and IT organizations are chipping in to help professionals, students, and consumers more easily navigate the crisis. To maintain uptime and availability to ensure that these services continue uninterrupted, data center managers need second-generation DCIM software for remote management and monitoring of their data center infrastructure.
Author
Herman Chan is the President of Sunbird Software.
Infographic
There's also an infographic available. Click the image below to access the infographic (opens in a new window).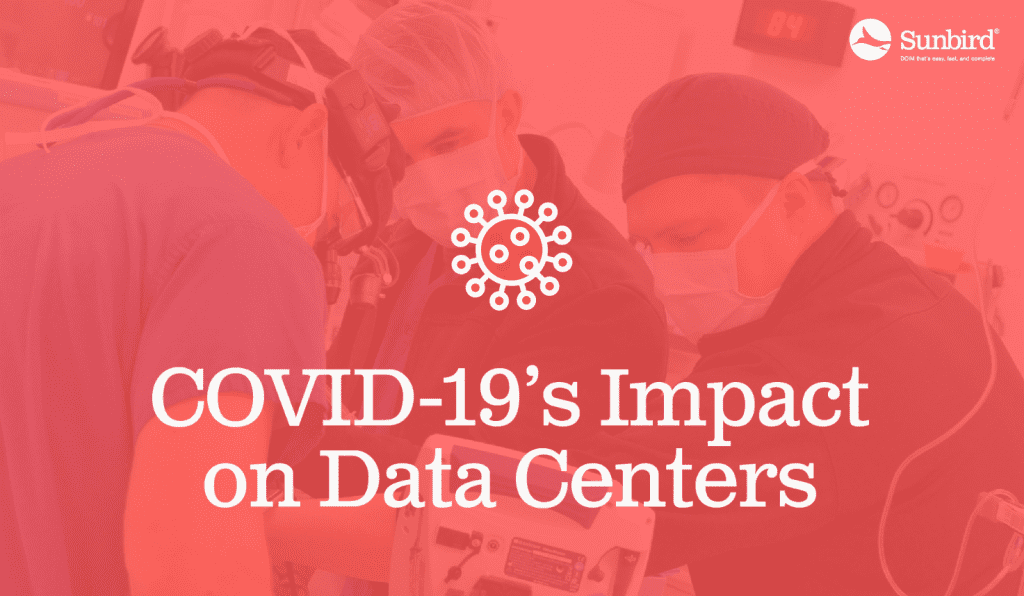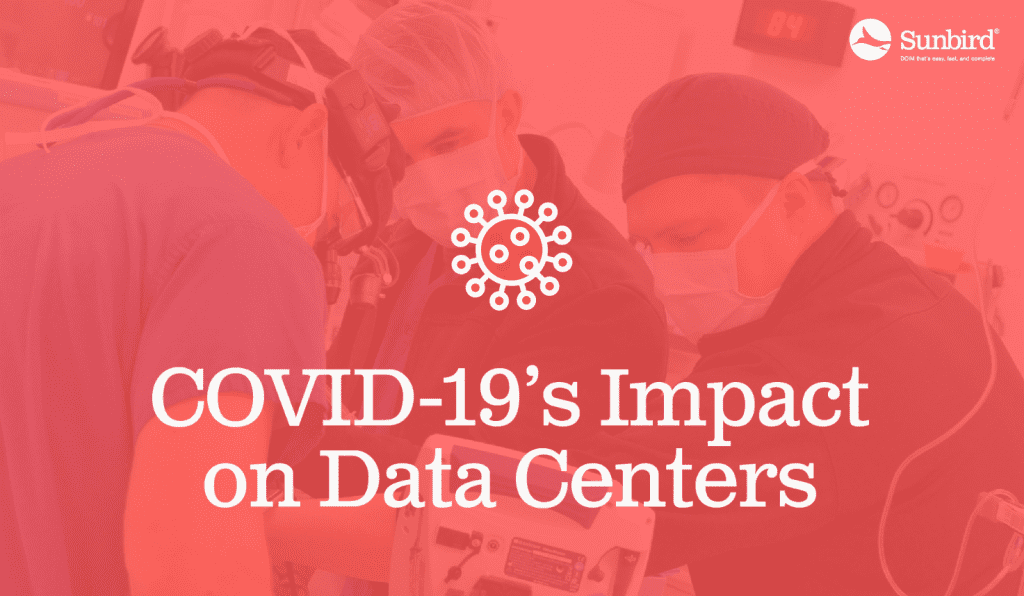 Covid-19's Impact on Data Centers infographic on Sunbirddcim.com